Home
Wire Harnesses & Temperature probres

Elettromeccanica 3F is over 30 years specialised in the manufacturing of:

- Wire Harnesses on customer's drawing or specification fitted with standard or special terminals on singlecore and multicore cables made in PVC, Fiberglass, Silicone, etc.


- Temperature Probes for electornic appliances fitted with sensors on customer's request (for ex. PT1000) suitable coated for any specific use.
Elettromeccanica 3F is a dependable, trustworthy and prompt partner for your company thanks to:

* a wide range of machineries and tools is available to achieve optimization of quality and costs.

* a Flexible production: solutions suitable for both small lots (e.g. 1.000 per month) and medium and large productions (e.g. more than 100.000 per month).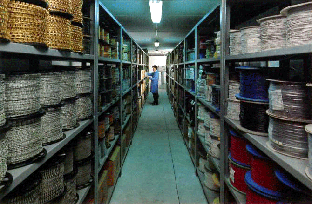 * Reduced Times of Delivery in Europe.
* large warehouse material stock
(also for requirements not programmed).

At the moment 3F exports to Germany, Swiss, France, Spain, but the Company is interested in expanding in all Europe.